Meet The Team
While other Realtor teams claim to be a family we mean it – literally and figuratively! Just about every member of our family (plus some others!) are working to help your family achieve their goals. Because we really do talk shop around the dinner table, you can rest assured that your needs will be met seamlessly by the right expert on our team.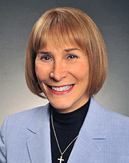 Cathi Lund has been a top Realtor in Roswell, Alpharetta, Milton and Woodstock for decades. Her reputation, market expertise, and unparalleled sales skills make up the secret sauce that drives her listings to sell faster and for more money [insert link to By the Numbers page] than other homes.
Her high energy and decisive nature keep the process moving forward. She speaks with authority and is not afraid to share her well-informed opinion, even when it is not the popular one. Still, she balances her detail-oriented and data-driven approach with intuitive insight; she is creative in how she leverages both sides of her expertise. Cathi focuses the majority of her time on promoting listings to agents and buyers and negotiates all of The Lund Group's contracts and inspections. A licensed real estate broker since before disco was hot, her hard-won life lessons will help you get the most value in the process.
---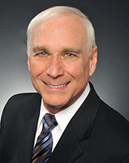 Bill Lund joined The Lund Group in 2001 after working for 22 years in corporate America facilitating human resource and employee benefits. His keen insights into what buyers and sellers are thinking and feeling (although not always expressing) helps to keep everyone aligned. Now with over 15 years in real estate, he is considered a veteran of both industries!
A true people person, Bill is customer-centric on a personal level, easily connecting to clients and creating networks that pay dividends in dozens of ways. He pairs that persona with an organized, efficient, and upbeat way of executing. The team AND clients depend on his even-keeled sensibility and role as the True North to keep everyone focused on what is truly important.
---
When you need a team to guide you through the buying/selling of your most important investment, contact us!